Outer Banks Counseling Services - 252.564.2804
Who we are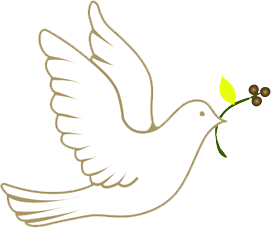 Outer Banks Counseling Services was created by Christie McEwan who is no stranger to the counseling profession or the Outer Banks.  Christie envisioned combining her compassion, personal and professional experiences and education, love for people, and persistent desire to help others break free from the chains that bind them, with her lifelong dream of living at the beach.  Retiring after thirty-plus years as a middle and high school counselor, substance abuse counselor, crisis intervention specialist, teacher, and social worker with the Commonwealth of Virginia, Christie moved to the Outer Banks to work for a private residential treatment center in March, 2013.  Seeing a need for affordable, short-term counseling programs and assistance, Christie, a Licensed Clinical Addiction Specialist and Internationally/Nationally Certified Co-Occurring Disorders Professional began her private practice in November, 2013.
Outer Banks Counseling Services offers individual counseling to address substance use issues whether misuse, abuse, or dependence, and assistance with anger management  as well as help to heal trauma symptoms.  Traumatic events, no matter how seemingly small, can effect our sense of safety and comfort whether we experienced these wounds as an infant, child, adolescence or adult. We use evidence-based programs in a creative and relevant manner for adults in individual settings.
Anger Management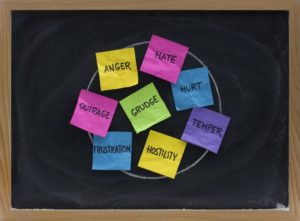 Does your temper cause problems at work or in your relationships?  Do you often feel impatient, annoyed, or frustrated no matter what you do?  You are not alone in feeling some form of on-going anger or irritability.  Anger, one of the least understood emotions, can serve as a warning or can mean that one of your basic needs is not getting met.  Anger is not a problem in itself, but if left untreated or misunderstood, what you do from it can lead to lost relationships, lack of joy in life, health problems, alcohol or drug abuse, or even difficulties with keeping a job. Contact Christie McEwan at (252) 564-2804 to discover how Outer Banks Counseling Services, can assist you in your choice to better understand and lessen your struggle with anger.  Learning to express your anger more appropriately can help you build stronger relationships and lead a healthier, more satisfying life.  You are worth it!
Brainspotting
Sometimes things happen in life that makes us feel defeated or lost.  We might wonder, "How did I get here?"  "What happened to my dreams?" Maybe you have used alcohol or some other drug to help you feel better only to find that they stopped working and maybe even made a problem worse. There are many experiences that we have that can cause confusion or a sense of inadequacy in us and maybe from this place of discomfort, we act in ways that we later question or regret. If you feel you've failed yourself … or someone else … and you can't shake the guilt or shame of it … Guess what? You're not alone. Everyone fails. It's part of being human. The good news is that the real you is still there, buried under the pain and frustration you feel. You don't have to continue to feel driven to use alcohol or other drugs to lessen anxiety and pain. Several therapeutic techniques have evolved from the study of the brain. Two in which I am trained and have utilized in my practice are EMDR and Brainspotting. These techniques apply the knowledge from the science of the brain and provide avenues of deep healing of old wounds and traumas, big or small. What is Brainspotting? Developed by David Grand, PhD, Brainspotting is a powerful, focused treatment method that works by identifying, processing and releasing core neurophysiological sources of emotional/body pain, trauma, dissociation and a variety of challenging symptoms.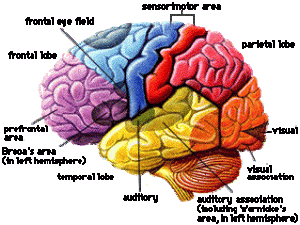 Trauma overwhelms the brain's processing, leaving pieces of unprocessed experiences frozen in time, like in a capsule. Brainspotting allows you to quickly and effectively focus and process through the deep brain sources of many emotional, somatic and performance problems. Where we look reveals critical information about what is going on in our brain. By carefully observing how and where clients look and focusing on the particular spot, this helps the client process disturbing material more gently and deeply. How does Brainspotting Work? (Taken from David Grand): The process begins with a few moments of relaxed breathing and listening with headphones to BioLateral™ sound. After finding the place inside where you feel the most distress, you give a "0 – 10" rating for the level of distress or activation. The therapist then helps you find an eye position (Brainspot) – a point where the eyes naturally focus when the specific stressor feels the most activated. The therapist acts as a guide who helps you move through the awareness that unfolds and what is presented by this one neural pathway. What comes up is different for each person and in every session. It can be images, memories, words, sensations, or a range of feelings. The process helps to allow and witness these natural "leftover" responses from the past experience. The distressed state is usually lessened by the end of the process, and internal resources are enhanced in everyday life. Brainspotting is utilized within the context of a caring therapeutic relationship with a trained, licensed therapist, and feels "safe", non invasive, and contained. Why is it better than many approaches?
Flexible
Bridges the gap between talk and technical modalities
Brainspotting has the potential to minimize and possibly eliminate conditions such as: performance anxiety, pain, addictions, fear, depression, panic, post traumatic stress disorder. For more information on Brainspotting: www.brainspotting.pro